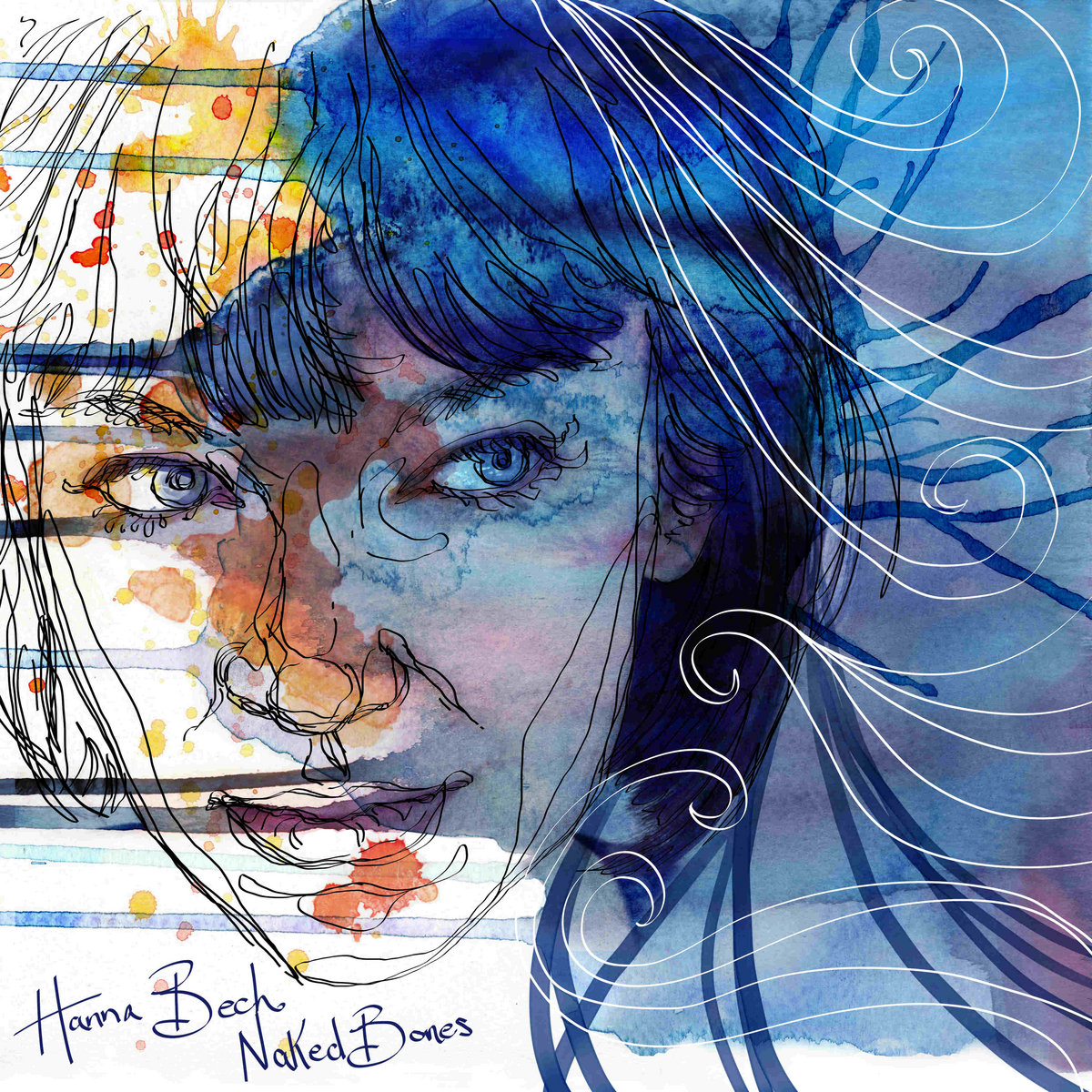 There're more musical hooks in
Naked Bones
, the debut EP from Hamilton's
Hanna Bech
than in most full albums. The lady really knows how to craft a pop folk song with beautiful lyrics.
This amazing recording kicks off infectiously and hypnotically then reaches a sonic crescendo with the powerful,
Tidal Wave
. It's all finished with two delicate songs that serve as calming afterglow.
Hanna's stunning back up team includes
Rachel Nolan, Jon Busuttil, Michel DeQuevedo, John Muller
, Pamela Gardner,
Alex Samaras, Geoff Ball
and
Caroline Olsen.
No matter what's thrown at them by this EP (Folk, jazz pop, classical, etc), they handle it with gusto.
If you're interested in a copy, check out her live shows and pick one up or you can download it using
Bandcamp
.
Stream the album below
Links: Hanna Bech, More Hanna Bech Stories, Video above courtesy of Hanna Bech, More Releases
---
Previous (News Roundup: Radio Free Universe, AIFEC Jam, Jennifer Budd, Johnny Max) - - - Next (Music Promoter Harold Kudlets Passes)